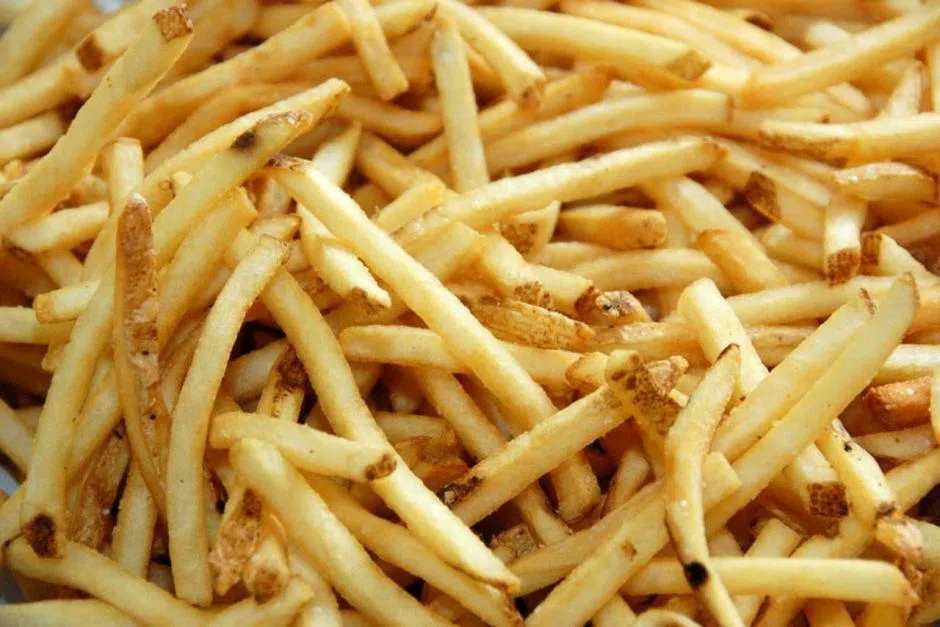 A new study in the "American Journal of Clinical Nutrition" says people who eat fried potatoes two or three times a week—have higher risks of diabetes, obesity and heart disease.
Harvard University professor Eric Rimm says if you want to eat fries for example—you should limit your order to six.
Six!!!
Who can eat just six fries??
But he backed up his argument by saying if would be nice if your meal came with a side salad and six fries.  (photo credit–ABC)