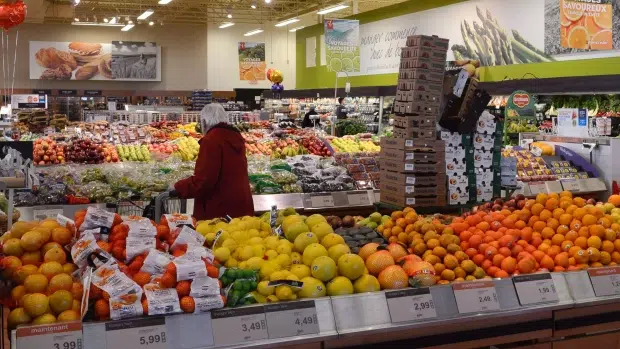 Hear that sound?
That's the sound of Canadians banging their heads against the wall—because grocery prices are going to be going up next year…
Experts with the University of Guelph say we can expect prices to rise another 1.5 to 3.5-percent—on the whole.
If you're a family of four—that means dishing out another 4-hundred dollars a year.
And the biggest increase–will come in the form of vegetables!
Because they're in such demand right now—they're expected to go up between 4 and 6-percent.
On the flip side—meat and seafood prices could actually fall a bit—somewhere between 1 and 3-percent.
As for eating out—-restaurant prices are expected to jump between 1 and 4-percent.