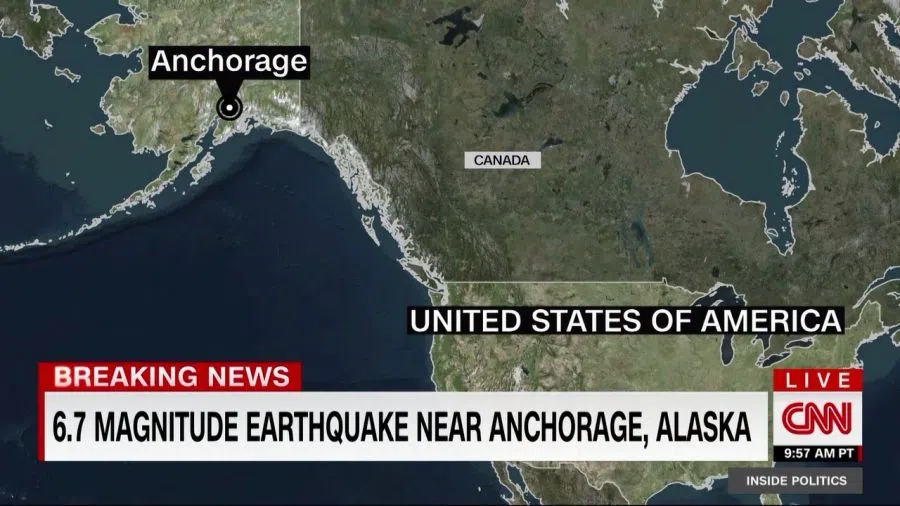 There's been a big earthquake just outside of Anchorage, Alaska….
It had a magnitude of between 6.6 and 7.0—and because it was shallow—there's a tsunami warning in effect for some coastal regions of the state.
At least one tv station was knocked off the air—and phone lines throughout the region have been impacted.
There havent been any reports of injuries at this point, but there is damage to homes and buildings throughout the region.  There are also reports of at least 2 dozen aftershocks to this point.
Thankfully, a tsunami warning that was issued earlier, has now been cancelled.