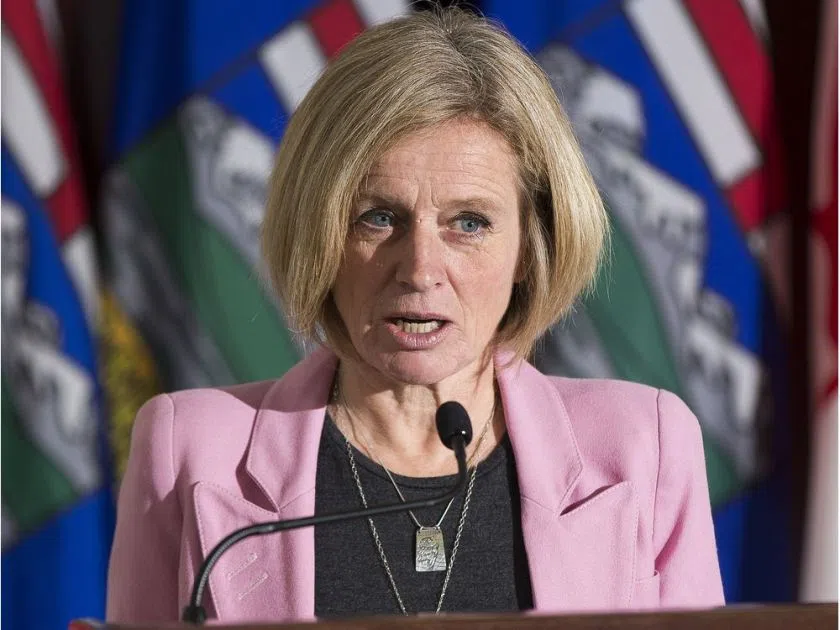 -Not long after Premier Rachel Notley announced yesterday that her government is going to buy rail cars to get Alberta oil to port—-UCP leader Jason Kenney call for a 10-percent MANDATORY cut in oil production within a week:
"This isn't something I take lightly.  After all, I'm a free market conservative.  I believe government intervention in markets should generally be avoided.  Which is why I was initially opposed to the idea when it was floated a few weeks ago."
Notley says she's going to make a decisions on that—in a week. 
*******************************************************************************************************************************

Premier Rachel Notley has announced that the province is going ahead with a plan to buy rail cars to transport another 120-thousand barrels of oil each day to port—-even though the feds haven't responded to her plea to help with the cost.

She says they need to treat this matter like the crisis it is…..

Notley has not said what the cost is because they're still negotiating—but she says it could shave up to 4-million dollars off the differential price when it comes to Alberta oil.

The APMC has engaged a third party to negotiate with industry and acquire additional crude-by-rail capacity, entering into various commercial agreements for the following crude-by-rail logistical components:

rail service from rail companies in the form of locomotives, staff and track capacity
rail tank cars from midstream suppliers
on-loading capacity in Alberta to load oil onto rail tank cars
off-loading capacity to unload rail tank cars at destinations

Based on initial negotiations, a minimum three-year contract could include the following:

leasing new rail cars, with the first rail cars moving oil by December 2019
securing 15,000 barrels per day (bpd) by December 2019, ramping up to 120,000 bpd by August 2020

This action taken could have a positive impact on the light-heavy differential of up to US$4 per barrel over that three-year period
The terms of the future agreements are expected to be settled in the next few weeks.