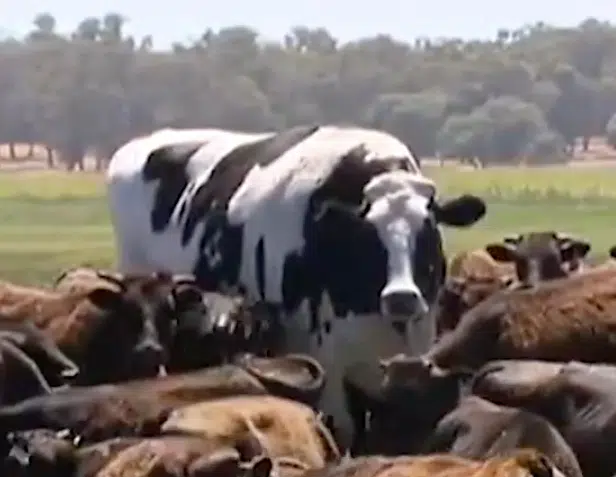 For those of you with cattle—-is there a really big steer in your herd?
There's one in western Australia—who goes by the name of Knickers—and he literally stands out above his particular crowd.
The 7-year old lives on a farm near Lake Preston–and happens to be 6 feet-4 inches tall.
That means he's more than a foot taller than the rest of the steers—and he weighs twice as much.
And because he IS so much bigger than the rest of the guys—-Knickers won't be heading to the slaughterhouse.
He even has a job on the farm—-to lead the rest of the cattle.
Owner Geoff Pearson says they're naturally drawn to him anyway—so it just works out.
Watch The Guardian's short video about him.  Disregard the fact they're calling him a cow.  (We know he's not lol)