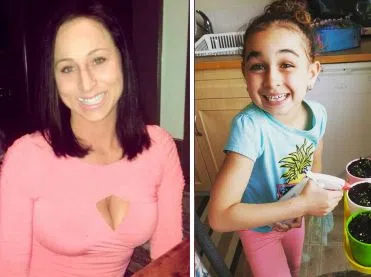 WARNING:     BELOW STORY CONTAINS GRAPHIC TRIAL TESTIMONY AND DETAILS……

***************************************************************************************************************
The trial for the man accused of murdering a Calgary woman and her little girl two years ago—got underway yesterday.
Edward Downey is facing two counts of first degree murder in the deaths of Sara Bailie and Taliyah Marsman.
Prosecutors say he was known to the two—-as he was the boyfriend of Sara's best friend.
Officials believe Sara was killed because she was trying to get her friend to leave him–and give up life as an escort.
Her body was found in a hamper in Taliyah's closet.   Her head, face and neck were wrapped in duct tape—and her wrists were bound as well.
The medical examiner says the 34 year old woman died of asphyxiation.
Downey's fingerprints were found on the duct tape.
Officials think 5-year old Taliyah was killed—because she was a witness to her mother's murder.
Court documents have revealed the little girl was asphyxiated as well.
Her body was found three days later–in some bushes in a field outside of Calgary.