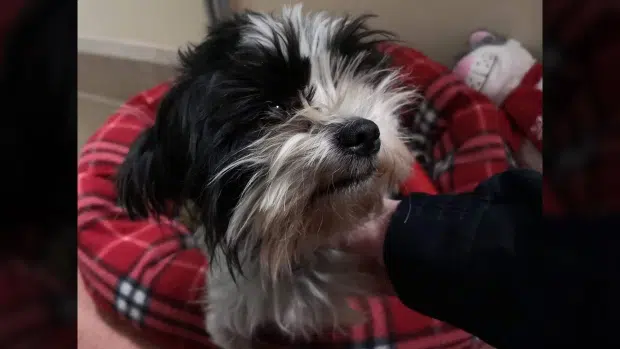 -Someone stuffed a dog into a garbage bag before shutting it into a box and leaving it in the parking lot of the northwest Costco store in Edmonton . We're just finding out about this now—-but this happened November 3rd.
He looks to be part Shih Tzu—and was found by someone who was kind enough to take him to the Humane Society.
Its a male, about 5 years old and is black and white–although his fur was very badly matted and covered in waste. He was also very thin. He's since been shaved to get rid of the mats–and has been given good food and medical treatment–so he's getting better….but it may some time before he can be adopted.
Animal protection officers are hoping someone may have seen someone dumping the box outside the Costco between 11:50am and 12:20 pm November 3rd……
If you did—they would like to speak with you.