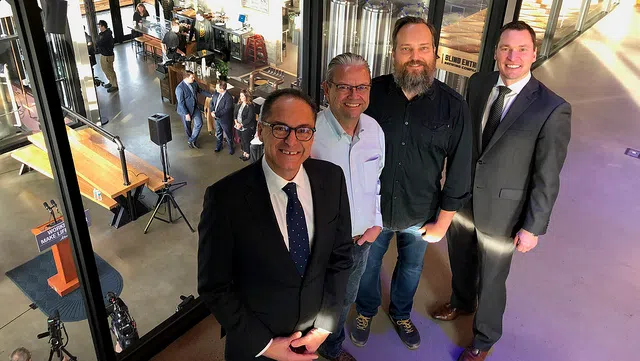 Alberta has launched a "trade complaint" against Ontario when it comes to alcohol.
The complaint alleges that Ontario's liquor policies restrict imports of Alberta products..
Trade Minister Deron Bilous says it doesn't make sense that Alberta's brewers and distillers can sell their product in the U-S and overseas—-but they cant get it into other provinces:
"Alberta has the most open liquor policy in the country—offering Albertans a choice of almost 37-hundred Canadian products coming from other parts of the country.   Almost a quarter of what we list here in Alberta comes from Ontario.   Next time you go to Ontario—I encourage you to try to find Alberta craft beer.  You'll need to look in the broom closet potentially to find them.   They're on the bottom shelves next to the mop buckets—which is ridiculous—considering the shelf space they get here in Alberta."
In addition to the trade challenge, Alberta is introducing a universal small brewer markup. Brewers who apply for this markup and produce less than 50,000 hectolitres in Annual Worldwide Production (AWP) will be subject to less than the standard $1.25 per litre markup.
A markup of between 10 cents and 60 cents will be applied per litre based on their AWP. The lower markup rates will allow small brewers to reinvest in their business and continue to grow.
Brewers say its "unlikely" prices will go up—-but it's going to be up to each liquor producer.