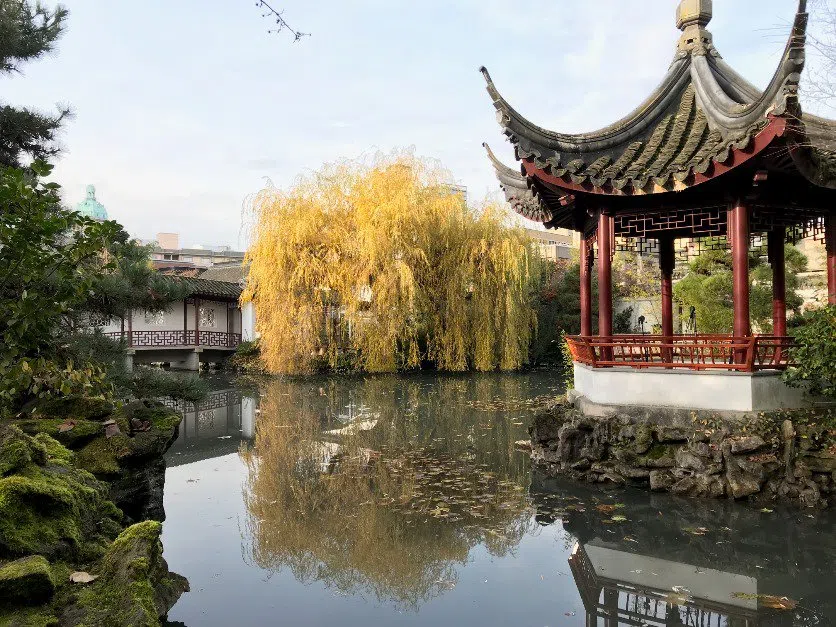 A wildlife relocation expert is being brought in to humanely trap and safely remove a river otter from a tranquil garden in Vancouver—-where he's apparently been munching his way through some expensive koi fish.
They don't want to hurt the cute little guy—-just move him to a more appropriate home—most likely the Fraser Valley.
He's already managed to steal bait from a couple of humane traps without springing them.
Koi started disappearing from the Chinese garden last weekend–and it wasn't long before it was determined an otter was behind it.  (photo credit—Vancouver Park Board)