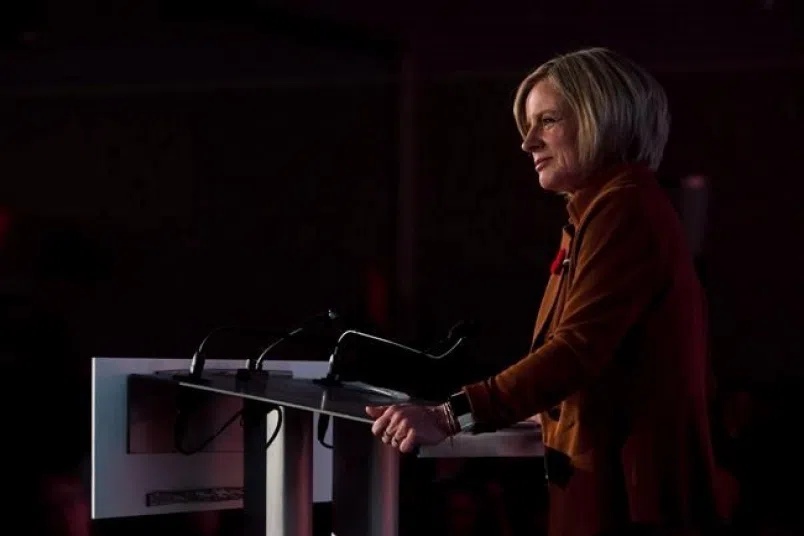 The Premier had some good news this morning for members of the Canadian Association of Oilwell Drilling Contractors.
During a speech in Calgary—- Rachel Notley said drillers will now be exempt from the carbon levy for fuel usage for on-site drilling:
"In addition, drillers will be exempt going forward and are eligible for rebates dating back to when the carbon pricing began."
And she repeated her vow to fight to get more value for Alberta's resources.
She says says her people are close to wrapping up investment deals on six projects concerning bitumen upgrading.
She says it will mean revenue–and hundreds of long term jobs.
(photo credit—Canadian Press)