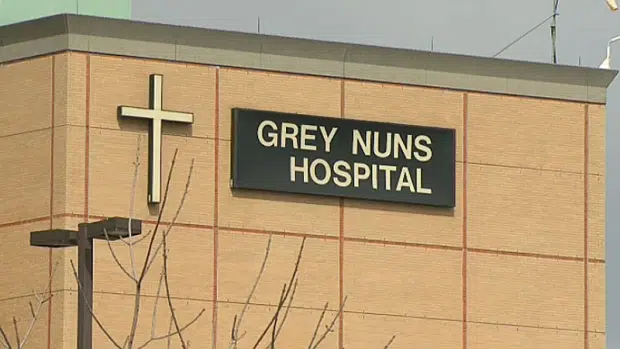 Things got a little frightening this morning in the ER of the Grey Nuns Hospital.
Edmonton police say the department was evacuated because a man with a handgun showed up in the waiting room.
Turns out the gun was a replica—-but it looked very real—so staff quietly got everyone out—while calling police.
The suspect was sitting by himself when the police tact squad showed up.
Apparently he didn't even realize what he had done.
He was arrested—and police are now trying to figure out what his plans were.  (photo credit–CTV)