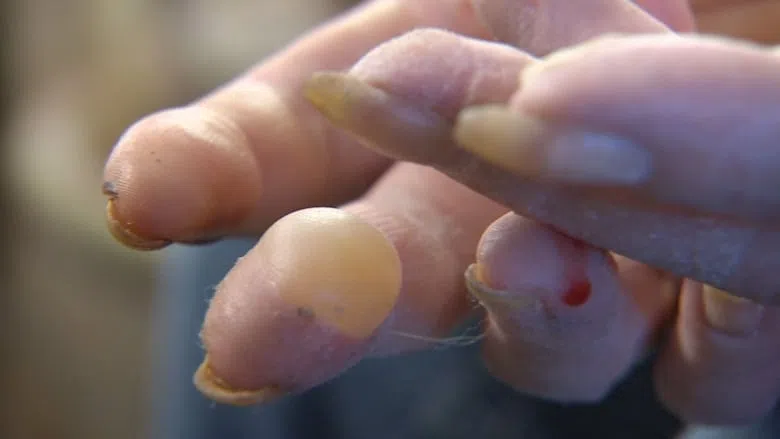 A driver for Edmonton's Yellow Cab has been suspended—after he left a disabled woman in the snow last week.
  Karen Peterson had called for a ride because she needed to go for dialysis.
She was waiting outside in her wheelchair when he arrived—but he told her there was too much snow to safely transport her—-and left.
She had to pull herself back up the ramp outside her place—and because she had expected to be in the cab–she wasnt wearing gloves.
 She wound up with terrible blisters on her hands from the cold metal.   (photo credit–Sam Martin-CBC)