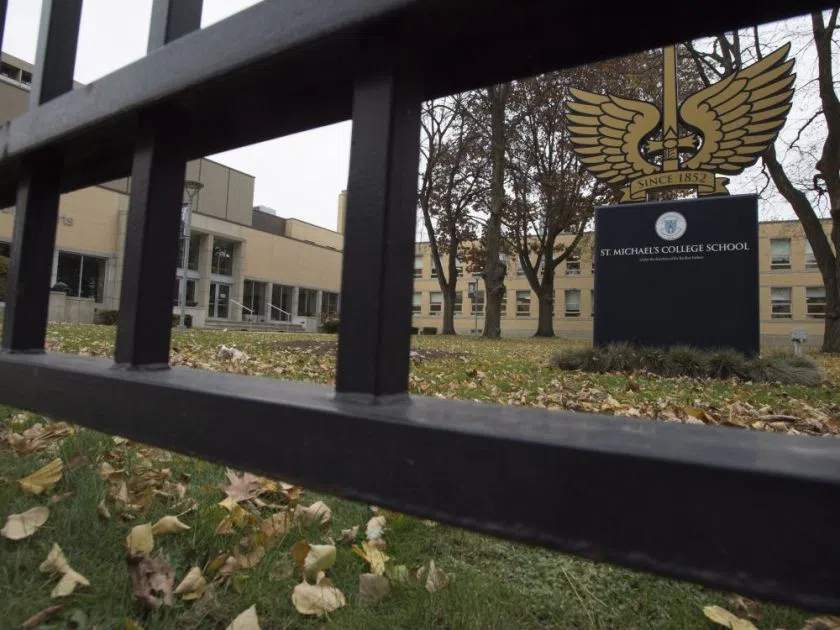 Toronto police have charged six teenagers—in connection with an alleged sexual assault at an all-boys school in the city.
The suspects are all members of the St. Michael's College School football team–and have been charged with assault, gang sexual assault—and sexual assault with a weapon.
Five of them turned themselves in to police today—-and the 5th was picked up as he was heading to school.
Police say they have reason to believe there was more than one incident with more victims–and that graphic video is still out on social media.
The school has already expelled eight students.