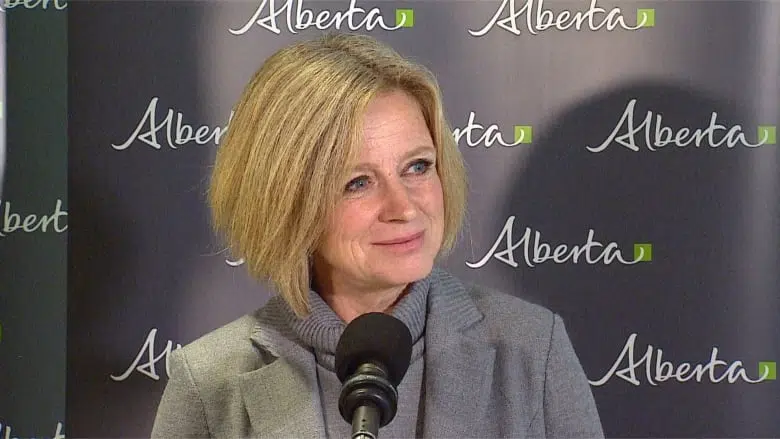 Some big news from the Premier late this morning—-as the province fights to overcome the price differential that has been hurting Alberta oil.
Crude is actually going for an okay price on the world market right now—but because there aren't enough pipelines—the only real customer we have for that product is the U-S—and they're getting it at a very cheap rate.
Premier Rachel Notley says she's established three special envoys to work with the energy industry to find a short-term solution to the problem….
Longer term—she's setting up an energy upgrading unit in her office:
"This new unit is bringing top people from across government to work with industry, workers and all Albertans, with one goal in mind—to think big, to act and to supercharge energy upgrading in Alberta.  As a first step, later this week I'll be announcing new steps to expand energy upgrading in Alberta that will result in billions in new capital investment, thousands of new jobs and hundreds of millions of dollars in revenue to pay for the services that Albertans count on. "
She says those initial steps-will be followed by others…..