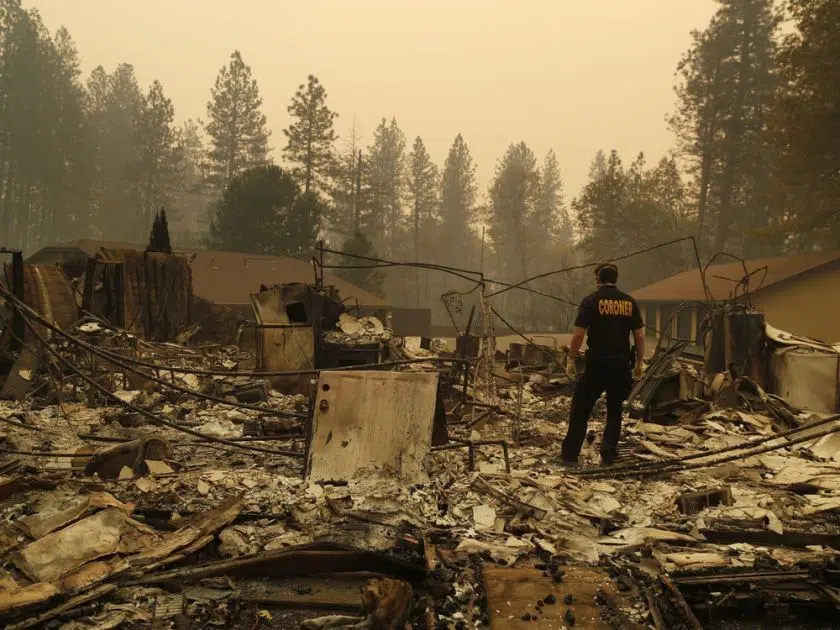 Forty-two people are now confirmed dead as a result of wildfires in the state of California.
More than 7-thousand buildings have been destroyed—and more than 2-hundred people are still missing…
"There were people literally burning in their cars, running down the street, abandoning their vehicles and dying on the road.   It was just utter panic."
There are two big fires burning right now—-one north of San Francisco—the other close to Los Angeles.
And despite a Tweet on the weekend  from President Donald Trump that had him blaming the state for the fires—he signed a "major disaster" declaration yesterday.
That will ensure people can get the help they need–as soon as possible.   (photo credit–AP)