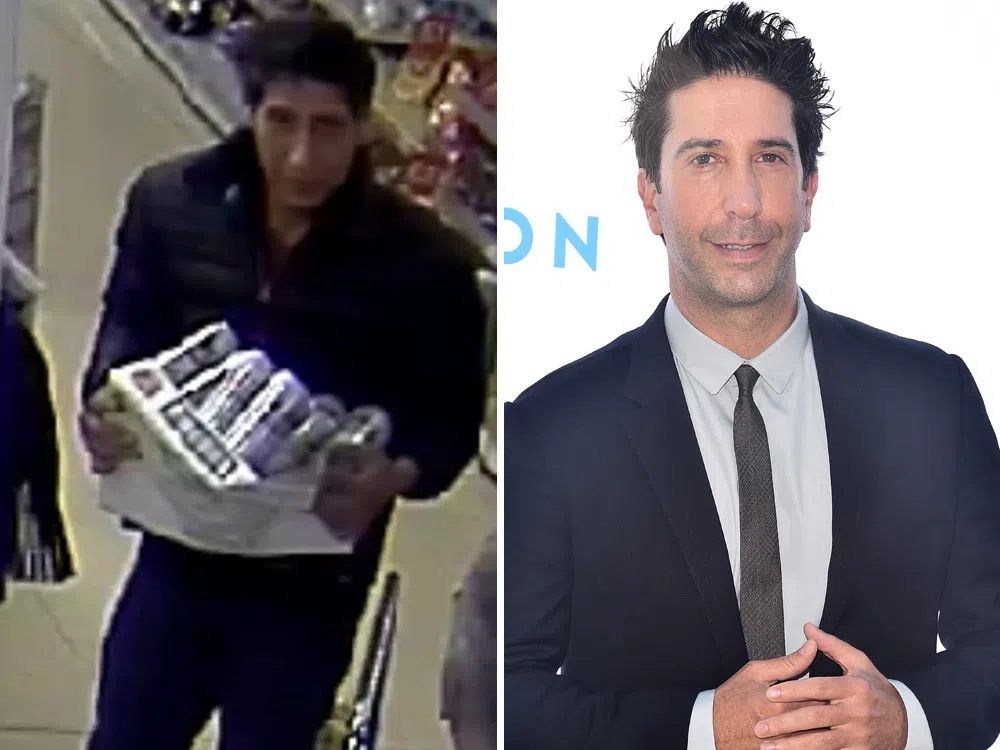 The manhunt for the Ross lookalike has ended!
A picture of a shoplifter who looked a lot like Ross from the tv show "Friends" had gone viral last month—-after the suspect was photographed stealing a carton of cans from a store in Blackpool, England.
Today—police say they've arrested a suspect…..a 36-year old man.
As for actor David Schwimmer—who actually played Ross in the show—-had come out with a Twitter video at the height of the story….telling police it wasn't him—he was in New York at the time of the theft.