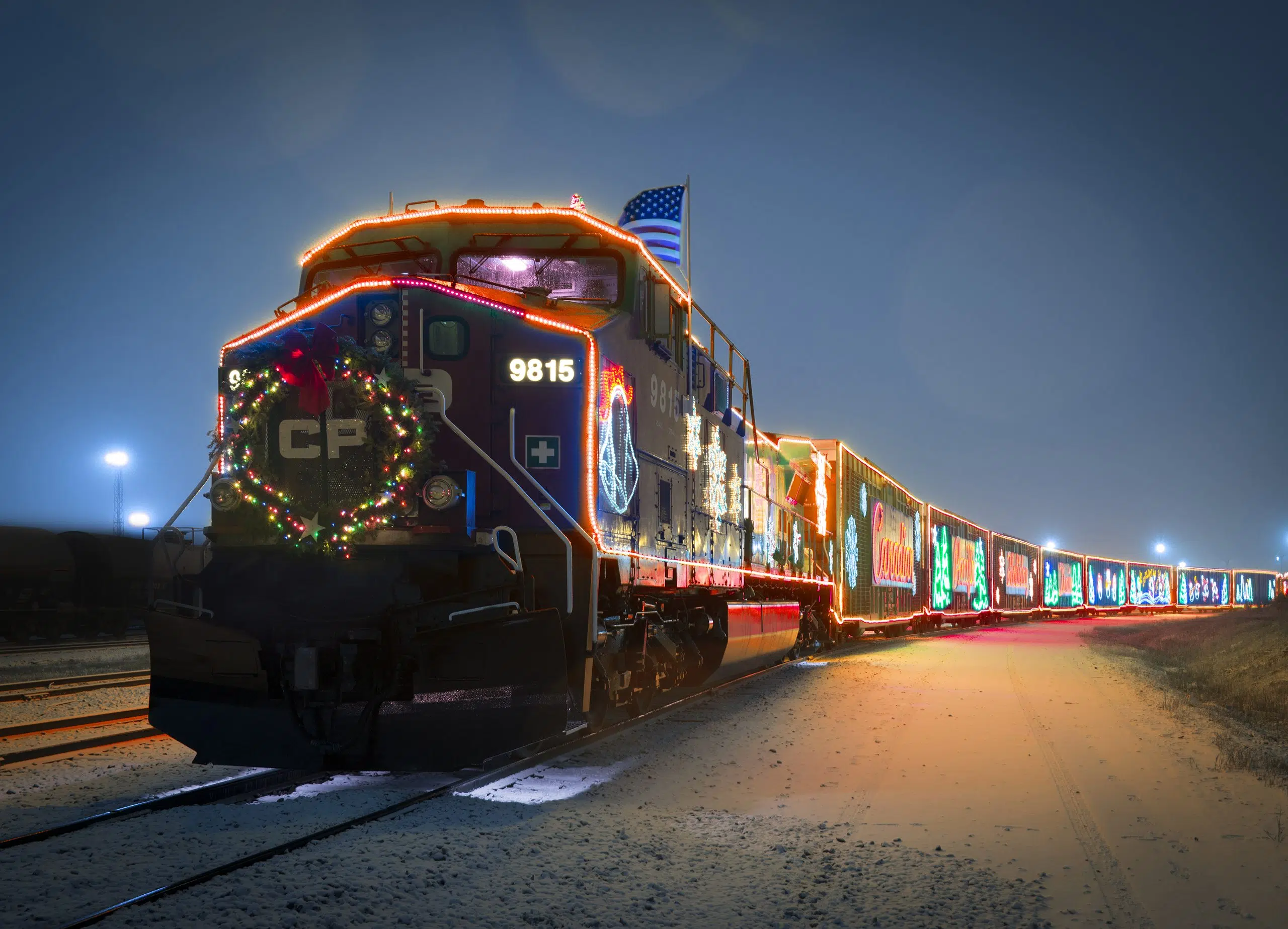 We hear the train a comin'!
In this case we're taking about the CP Holiday Train—which is always an extremely popular event—no matter where it winds up.
In Alberta–its going to be in Wetaskiwin, Millet, Leduc, Josesphburg and Edmonton—just to name a few…..
The CP Holiday Train is a brightly lit CP train—–all decked out in Christmas fare—as it features some great entertainment—while collecting donations for local foodbanks on CP's route….
Alberta
Friday, December 7, 2018
Medicine Hat @ 4:15PM
Tilley @ 6:30PM
Brooks @ 7:45PM
Gleichen @ 9:55PM
Saturday, December 8, 2018
Sunday, December 9, 2018
Blackfalds @ 12:45PM
Lacombe @ 2:00PM
Ponoka @ 3:45PM
Wetaskiwin @ 5:30PM
Millet @ 6:50PM
Leduc @ 8:15PM
Monday, December 10, 2018
Josephburg @ 5:00PM
Edmonton @ 7:45PM