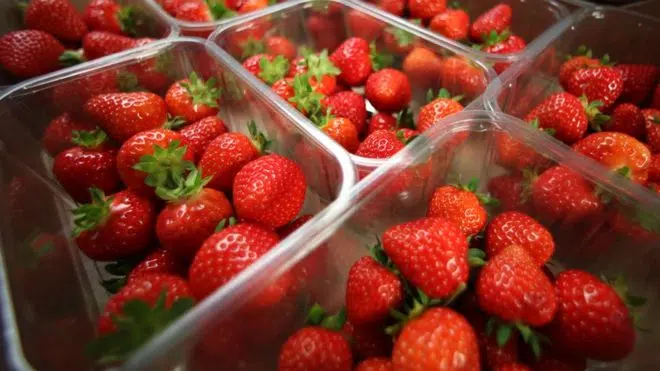 Seems a disgruntled worker is being blamed for a strawberry recall in Australia.
Officials say the berries had to be pulled from shelves—after needles were found in the fruit—and the industry—suffered major financial setbacks.
The suspect is a former strawberry-farm supervisor—-and has been charged with seven counts of contamination of foods.
If she's convicted—-she could be looking at up to 10 years in prison.   (photo credit–BBC)