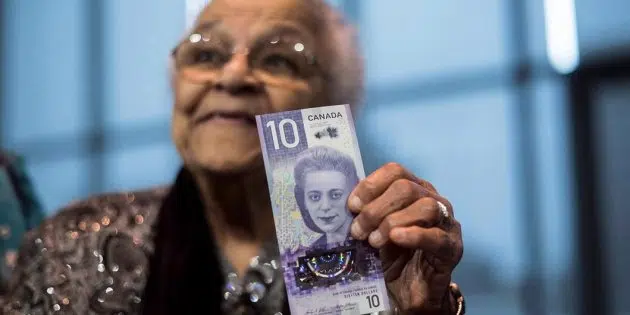 You should start seeing Canada's new 10-dollar bill sometime next week.
It features Viola Desmond—a civil rights pioneer and businesswoman—who had been kicked out of a "whites only" section of a movie theatre in Nova Scotia 72 years ago.
Desmond died in 1965.
Officials say they hope the bill will get people to learn more about her—and that her picture will inspire young girls to push back against injustice–and go after their dreams.