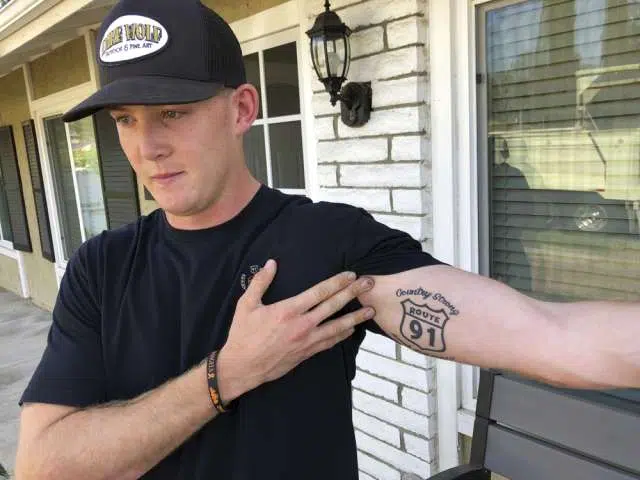 As if that mass shooting in Thousand Oaks, California the other night wasn't bad enough—it turns out some of the survivors—had also survived the shooting in Las Vegas.
Some did not.
One woman says her son survived the gunfire in Vegas—only to die by gunfire—less than ten minutes from his home.
Thirteen people died Wednesday night—when a former Marine apparently opened fire on a crowd at a country bar.
He had passed a mental health exam—-but his neighbours described him as "odd" and "volatile."
The mother of one of the victims says she's tired of "thoughts and prayers" from politicians.
She wants gun control.