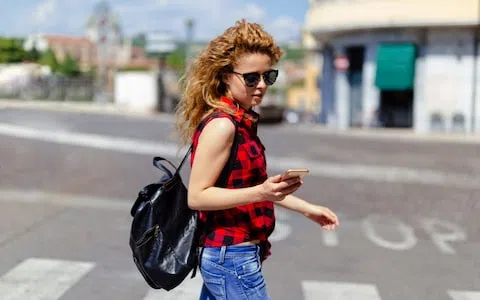 Interesting new law in Honolulu—-as the city has recently made it illegal for pedestrians to cross the street or highway—-while looking at their phone.
Its also illegal to be playing video games, looking at pagers and laptops as well.
They're calling it the "distracted pedestrian law"—-because a huge number of pedestrians in that city—-tend to get hit by cars in the crosswalk.
The mayor says he was hoping for some common sense—but since its not happening–council felt they had no choice.