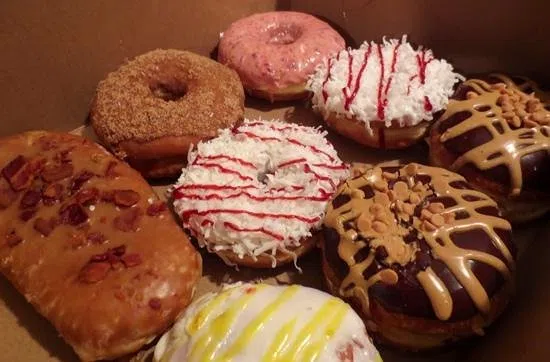 How's this for a sweet story?
People who live in Seal Beach, California—head to the local doughnut shop every morning—just so the owner can sell out.
Stella and John Chhan have owned Donut City for the past 30-years—-but its been rough going since Stella had an aneurysm.
She's now in a rehab facility—-and as soon as John sells out of his product everyday—he heads over there to be with her.
Customers have been buying doughnuts in bulk—to make sure he can.
There had been offers to start a "gofundme" page—but John politely said he wasn't looking for that.
He says its not about the money—just the time he wants to spend with his wife.
They moved to the States from Cambodia in 1979—as they escaped the Pol Pot regime.    (photo credit–TripAdvisor)