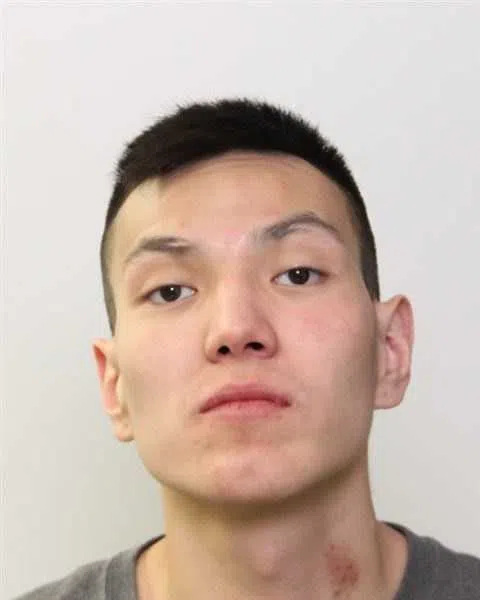 Edmonton police have issued a warning about a 22 year old violent offender who's just been released from prison. Jared Soosay has been known to commit sexual violence–and police say they have reason to believe he'll do it again. Police say they'll be keeping an eye on him–but he's got a list of conditions he's supposed to abide by.
He must abide by a curfew of 10 p.m. to 6 a.m. daily.
He must not purchase, possess or consume any alcoholic beverages. Must not consume or possess any drug listed in the schedules of the Controlled Drugs and Substances Act, including cannabis.
He must not possess any drug paraphernalia (pipes of any kind, e-cigarettes, bongs, cigarette papers, syringes).
He must not be in any licensed premises other than a dining room for the sole purpose of having a meal. Must not attend at any liquor store.
He must not travel out of the City of Edmonton without written approval.
He must not be in possession of weapons of any kind, including knives (except in his residence or at a restaurant for the sole purpose of consuming a meal).
He must not enter into a dating, intimate, sexual relationship with any person, or have any friendships with females until their identities have been disclosed and they have been informed of his previous offending.
Anyone with any information about any potential breaches of these conditions by Soosay can contact the EPS at 780-423-4567.
The Edmonton Police Service is issuing this information and warning after careful deliberation of all related issues, including privacy concerns, in the belief that it is clearly in the public interest to inform the members of the community.