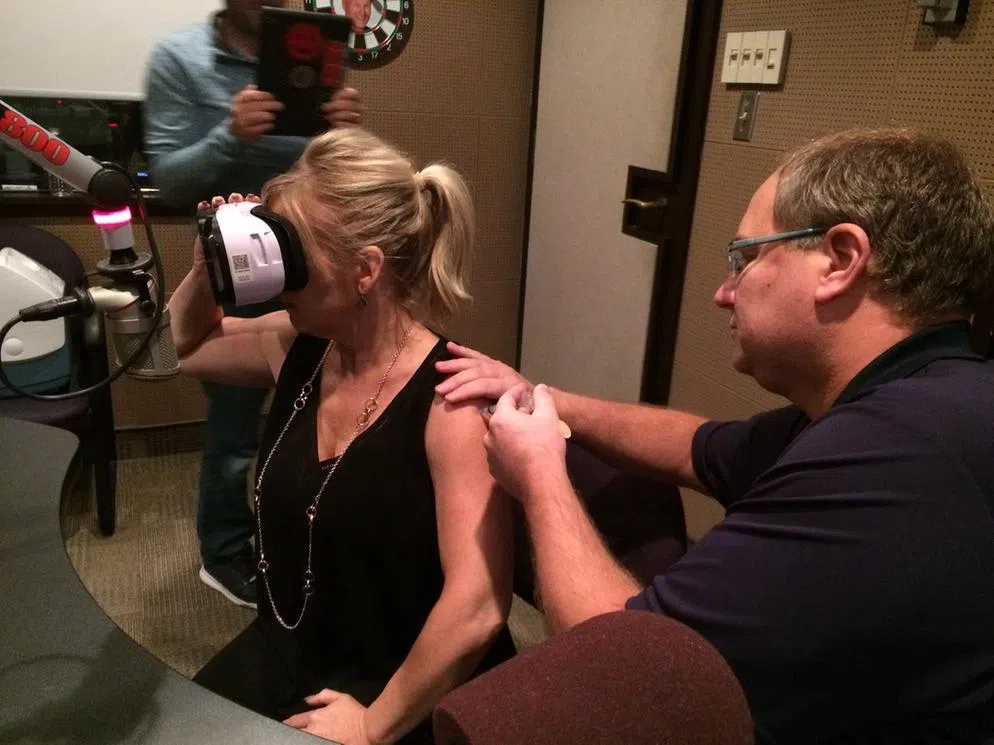 Doctors have more faith in this year's flu vaccine.
The flu has already been popping up here and there—-so health experts are recommending you  "get on it" —if you haven't already received your flu shot.
The good news–is that they're confident this year's vaccine is going to be a much better match for the strains that are making the rounds.
Its free to all Albertans over the age of 6-months–and you can get it at the clinics that have been set up—your doctor's office–or even some pharmacies.
In some places—"Whole Health Pharmacy Partners" are now offering a virtual reality program—where you don't have to focus on the needle when you're getting that shot.
You can wear the goggles and watch youtube videos that take you to another world.
Diving with dolphins, on a beach, in space—or a room full of puppies….