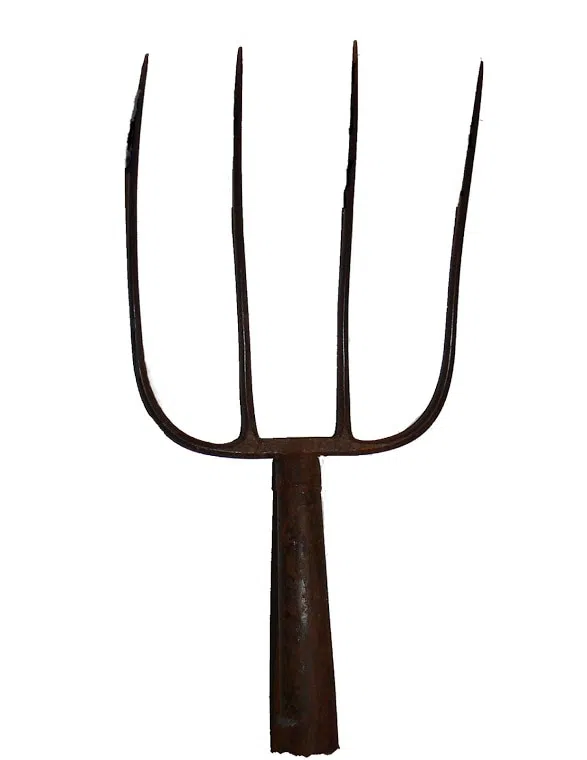 Things got more than a little scary for a robbery victim in Drumheller this past Halloween.
RCMP say a man with long dark hair and a pitchfork walked up to the person—then pulled out with a knife–and demanded the person hand over their wallet.
The intended victim put the kybosh on it—and left.
Wasn't long before Mounties were able to make an arrest in the case.
Turns out that victim—-wasn't the only one who had been threatened by a man with a pitchfork that afternoon.  (photo credit–pitchforks4u.weebly.com)