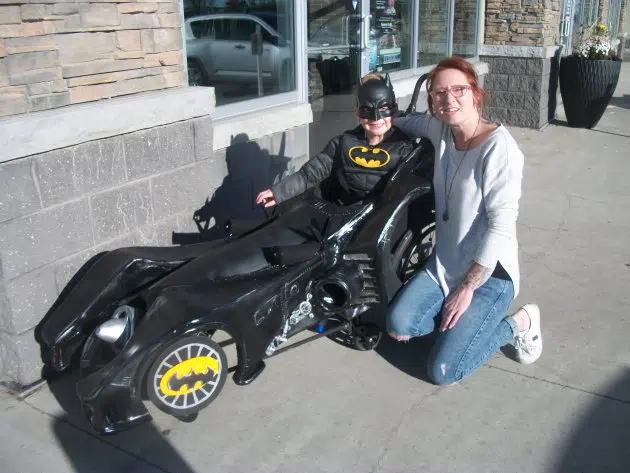 A 5-year old boy from Spruce Grove will be going as Batman IN the Batmobile for Halloween tomorrow night—thanks to some help from his stylist.
Troy Pardely uses a wheelchair—as he has a neurological disorder that causes nerve damage to his limbs….
His barber found out he wanted to go as Batman for Halloween—and that he was hoping to turn his wheelchair into the Batmobile.
Katie-Marie Nagy decided to see what she could come up with—and YES–she HAS turned the chair into the Batmobile–by using clay and foam blocks.
The headlights and taillights work—and silly string comes out of the missiles.
His mom says its incredible–and will allow him to have some real fun tomorrow night–because normally–he doesn't have the endurance to go very far.   (photo credit–Troy's mom Charlotte)