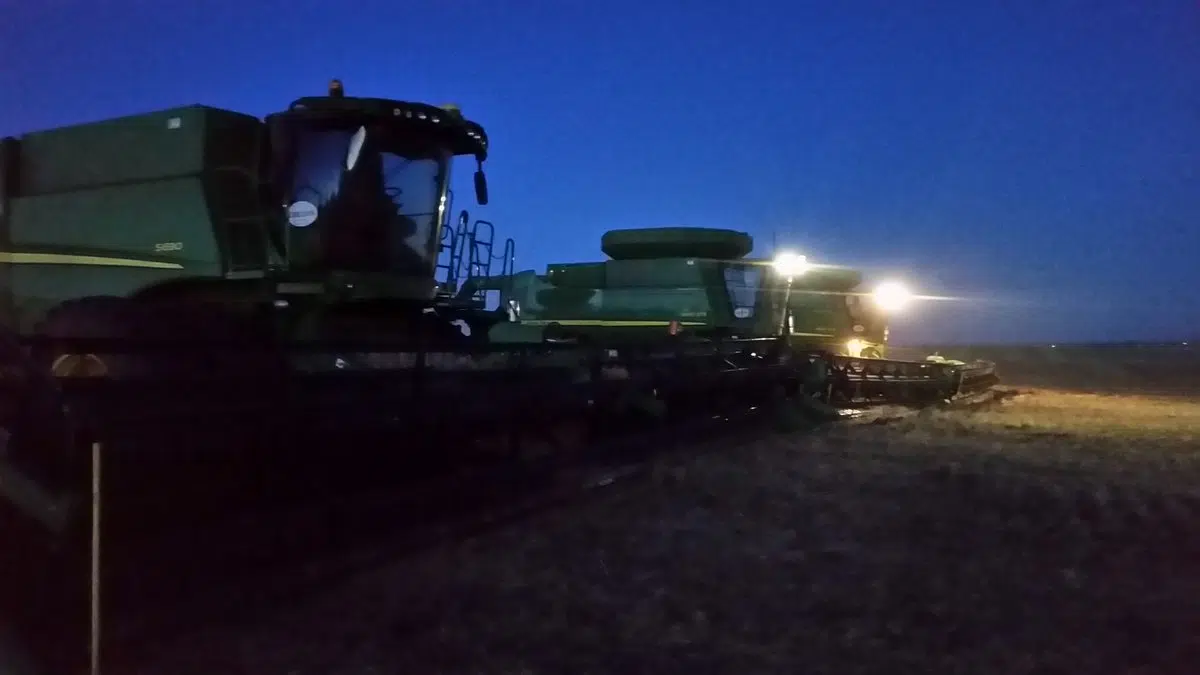 –
Not all, but a lot of farmers hit Twitter this weekend to say they were FINALLY done with this year's harvest.
Snow and rain put a serious damper on the chance to get into the fields in many regions earlier on—-and in the past two weeks—its been a case of having to mechanically dry what they were able to take off.
Experts are still saying its a very good idea to take samples in —to see exactly what they've got—before they head to market.