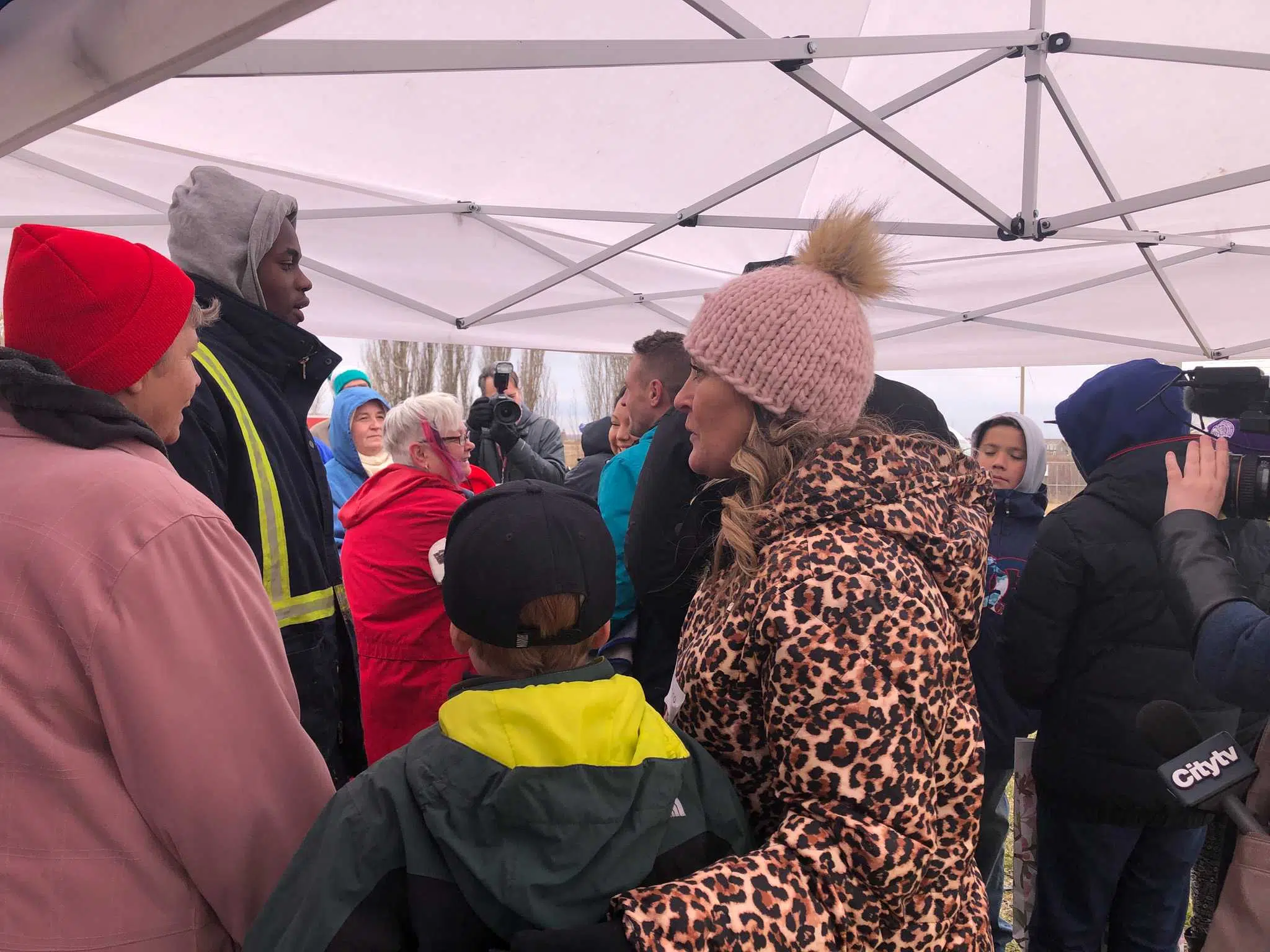 -While something terrible happened in Pittsburgh—something truly heartwarming happened on a cold day in St. Albert yesterday.
The Anderson family—-the ones who were the target of a racist and threatening letter this month—-saw about 2-hundred people turn out to show their support for them.
There was a block party at Grain Elevator Park–where people just wanted to talk to the family—and to let them know that not everyone is racist—not everyone is filled with hate.
But—understandably—they're still going to move from the condo they were renting—because they want to make sure their kids are safe.