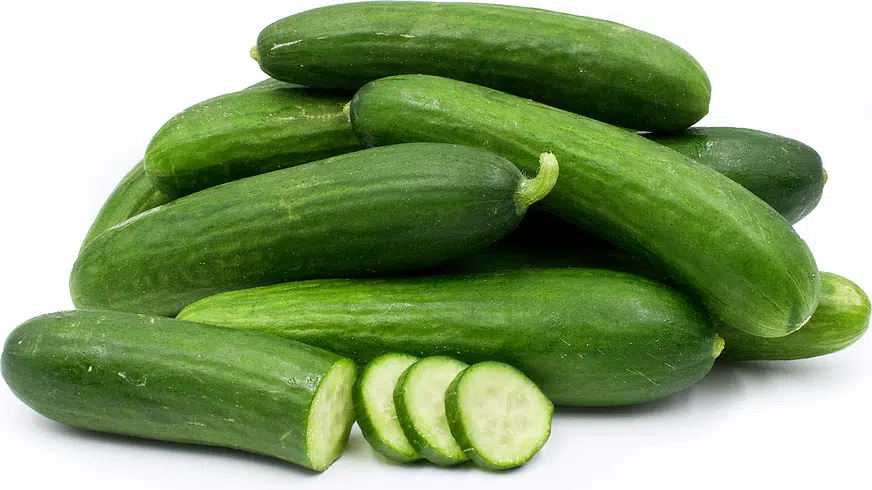 The Canadian Food Inspection Agency is still working to find the source of a salmonella outbreak that's been linked with cucumbers. A number of people have gotten sick in this case—which only seems to be in western Canada.
Officials say since they don't know which cucumbers are affected–they're just offering some tips on how to possibly prevent getting sick.. They do say its still possible that you could be contaminated—if the cukes are bad.
SUGGESTIONS FROM THE CFIA:
Wash your hands with soap and warm water for at least 20 seconds before and after handling fresh produce.
Cut away any bruised or damaged areas on fresh produce, since harmful bacteria can thrive in these areas. Be sure to clean your knife with hot water and soap before using it again.
Wash fresh produce thoroughly under fresh, cool, running water, even if you plan to peel them. This helps prevent the spread of any bacteria that may be present.
Don't soak fresh produce in a sink full of water. It can become contaminated by bacteria in the sink.
Use a clean produce brush to scrub items that have firm surfaces like cucumbers, oranges, melons, potatoes, carrots. It is not necessary to use produce cleansers to wash fresh fruits and vegetables.
Use one cutting board for produce, and a separate one for raw meat, poultry, fish and seafood.
Place peeled or cut fruits and vegetables on a separate clean plate or in a container to prevent them from becoming cross-contaminated.
Use paper towels to wipe kitchen surfaces, or change dishcloths daily to avoid the risk of cross-contamination and the spread of bacteria, and avoid using sponges as they are harder to keep bacteria-free.
Sanitize countertops, cutting boards and utensils before and after preparing food. Use a kitchen sanitizer (following the directions on the container) or a bleach solution (5 ml household bleach to 750 ml of water), and rinse with water.