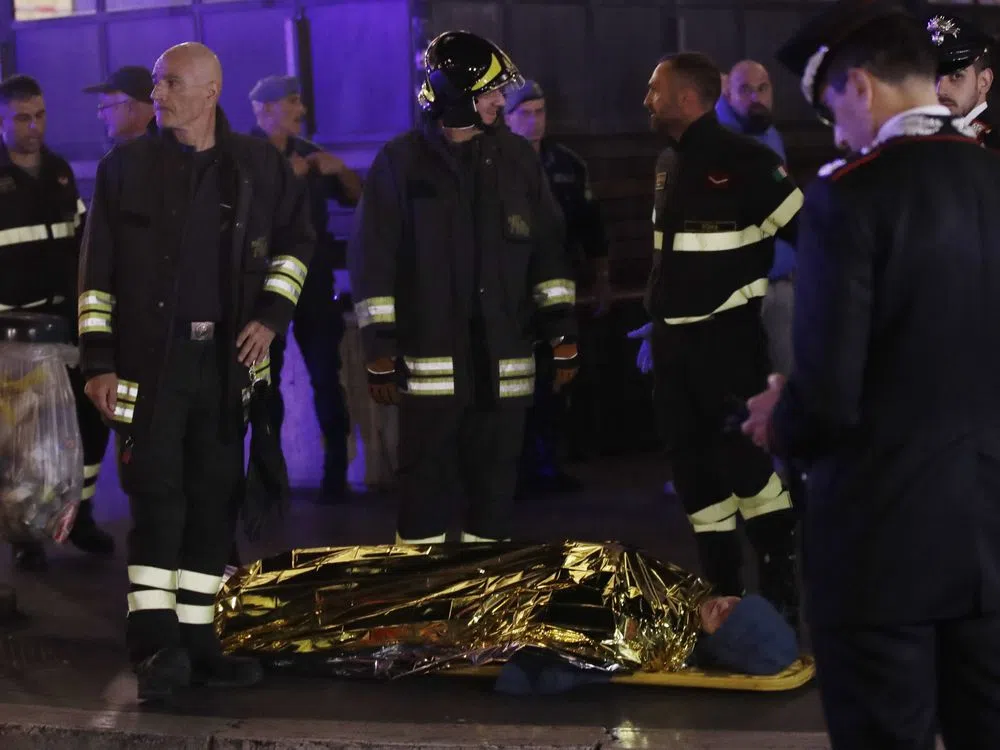 Twenty people were badly hurt when an escalator suddenly went out of control in Rome last night.
You might be thinking to yourself—its an escalator—why didn't they just get off?
When you see the footage—they didn't have time.
The stairs were were heading downwards at the time—and they sped up so fast and so suddenly—that people were slammed into each other at the bottom.
Officials don't know yet why it happened…