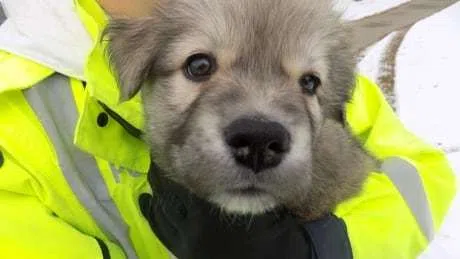 -A puppy that was found in a stolen SUV this month—is now looking for his new home.
RCMP had found the little guy in St. Albert—and despite his face being shared hundreds of times on social media–no one claimed him.
He's been staying at the Morinville Vet Clinic since he was found—and they say he's fine—not stressed out.
They've actually named him Bandit–and he's very friendly.
He's only about 8 weeks old, but since he's at least part Husky—it looks like he's going to be a big dog—-so he needs a big yard or an acreage.
The clinic is going to take adoption applications til tomorrow.