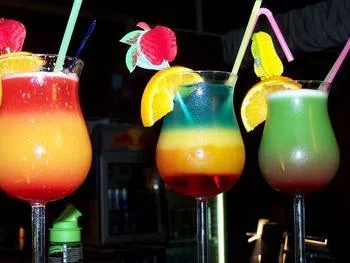 -Now that pot is legal in Canada—the province is changing up some of the rules concerning booze. And officials say its going to "modernize" what we can do in Alberta.
Effective immediately—bars and restaurants can mix alcohol with things like spices, herbs and fruits—plus create "house-aged" liquor products.
As for customers—they'll be able to take a drink or drinks they got in a hotel bar—to their room—or other parts of the hotel.
Other key changes include
Ferment-on-Premises: Albertans are able to make their own beer or wine at licensed facilities and then take it home.
Seniors lodges: Facility owners and operators can authorize residents to consume their own supply of liquor within other rooms and common areas.
Theatergoers: As the final curtain drops, guests and performers can enjoy liquor products past the final curtain within the licensed areas of the venue, should the licensee wish to provide the opportunity.  (photo credit–OB Rag)