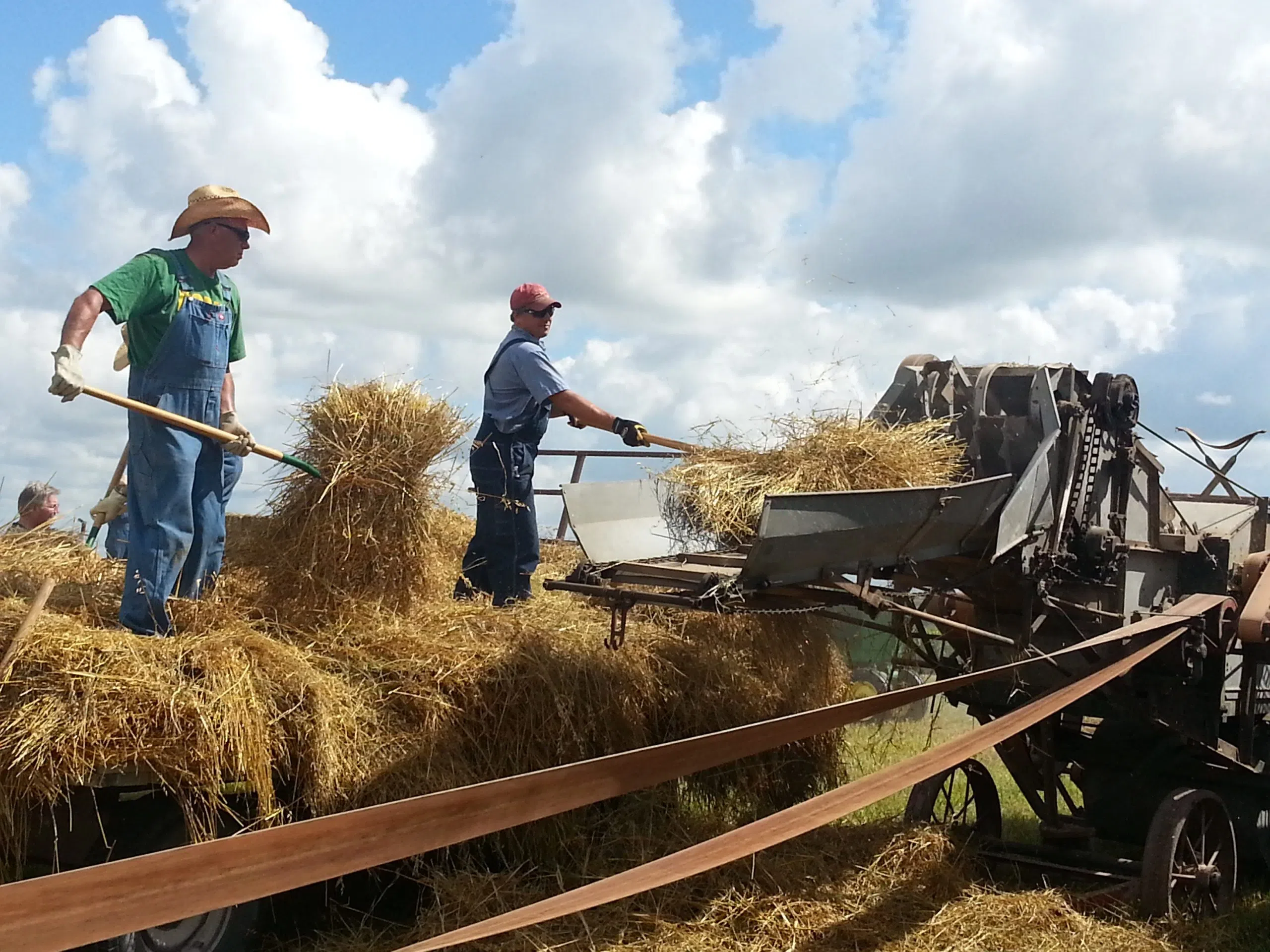 If you'd like to see what harvest time was like "way back when"—-or if you know what it was like—and just want to get back to a simpler time—-head north of Ponoka tomorrow.
Ken Pohl says they'll be harvesting their stooked crops from a field about 10km north of the Composite High School around 10 tomorrow morning–with proceeds from sales–going to the Food Grains Bank.
He says they'll  be doing it—"the old fashioned way"—with horses, pitchforks–and a threshing machine.
And they could use a little help:
"We'll probably have 3 or 4 bundle wagons–and the more people you have on each wagon–the faster harvest can get done.  But if we have a dozen to two dozen people–and lots of people just come to watch–and that's great as well.  It's pretty neat to see some of the old-timers that actually experienced it.  I'm fortunate enough I was able to.  I was pretty young but I was able to help my uncle with the harvesting, with the threshing machine.  But a lot of people—it was their way of life."       (file photo)