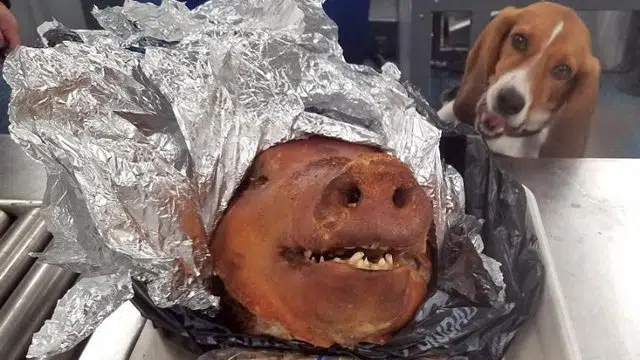 Have you ever watched those border security tv shows—and wondered about some of the stuff people try smuggling in their luggage?
Agents at the Hartsfield-Jackson International Airport in Atlanta had a real doozy the other day.
A six year old sniffer beagle named Hardy was REALLY interested in a suitcase from Ecuador—-so agents opened it up.
It contained, among other things—a roasted pig's head!!!!!
It was destroyed.
We havent heard what kind of punishment the pork smugglers are looking at.