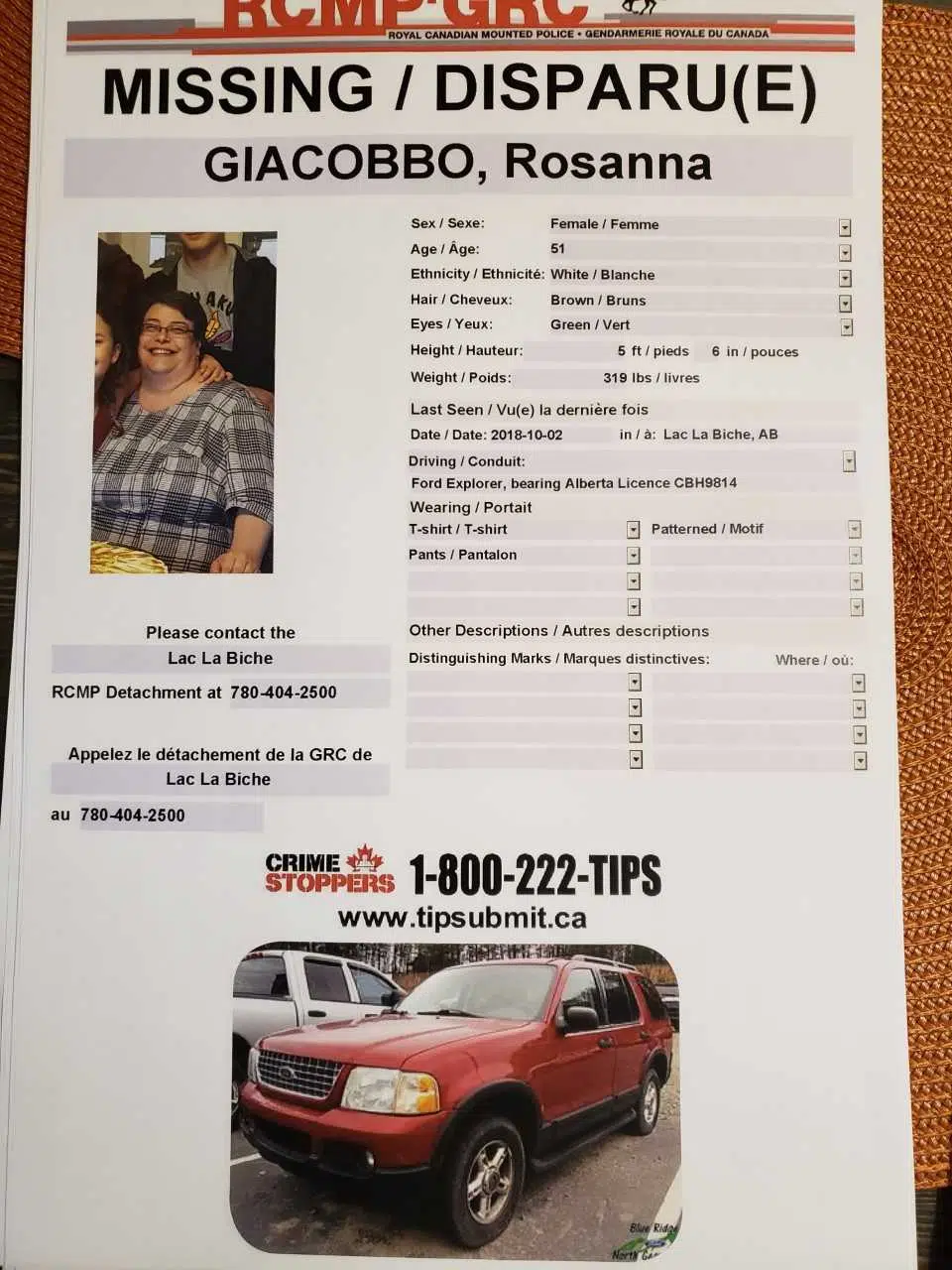 The hunt continues for a 51-year old woman who hasn't been seen or heard from since October 2nd.
Rosanna Giocobbo was last seen that afternoon–at Hooters gas station in Boyle.
She was allegedly traveling to Westlock—but no one in the community has seen her.
Family and friends have tried calling her—-but her phone is off—and they say its completely out of character.