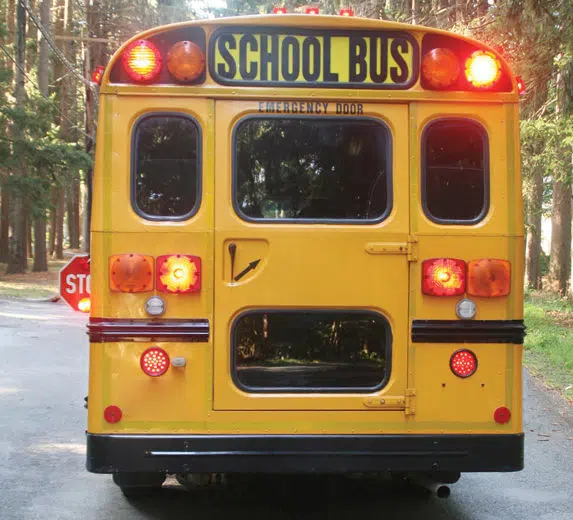 A man who was only 14 when his school bus was plowed into by a gravel truck—says its time to make seat belts mandatory in school buses.
Keenen Clark says the bus had stopped to pick up some students near Rimbey—when it was hit from behind.
One student was killed—-and Keenen was thrown through one of the windows.
He wound up with a lot of serious injuries—some that are still affecting him to this day.
He feels he would have been okay—had he been wearing a seat belt when the crash happened.