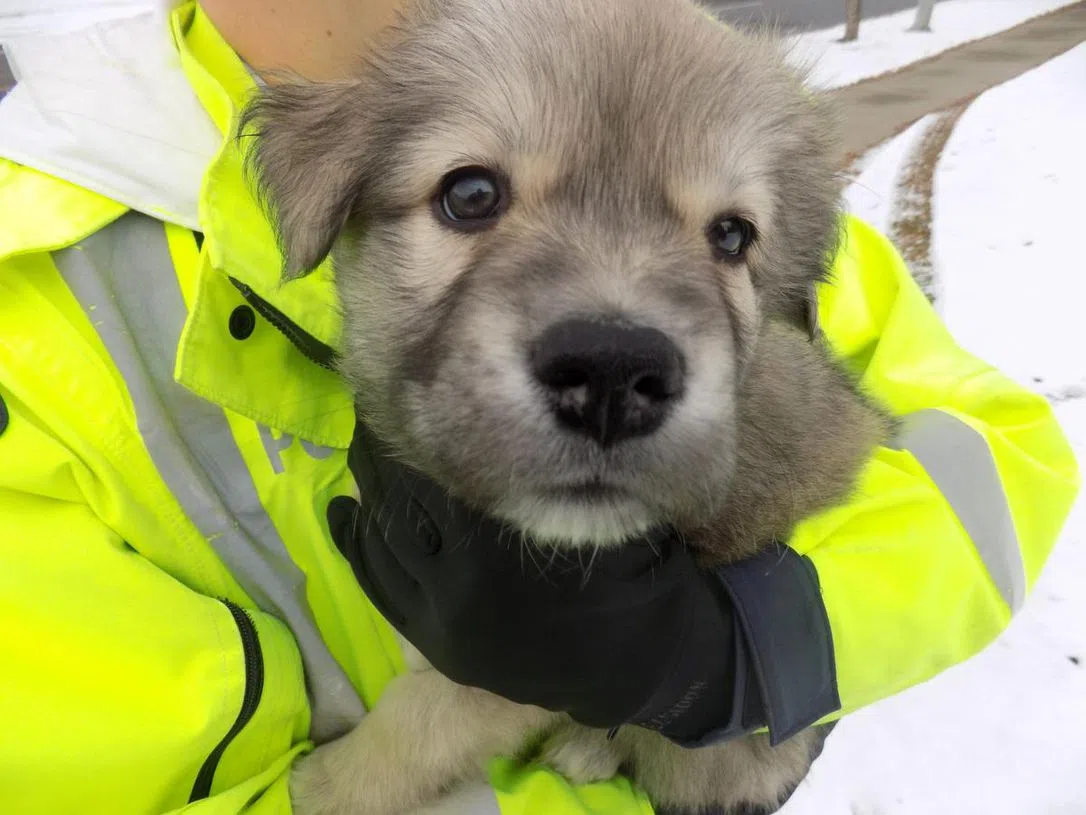 St. Albert RCMP are hoping to track down the owner of a puppy they found in a stolen vehicle yesterday.
The little pooch was discovered in a stolen Audi SUV–after Mounties were called to Grandin Road and Levassour Road yesterday morning.
They havent been able to find the suspect yet—-and they dont know if the dog belongs to that person—or if it had been stolen from a home.
The puppy is now being looked after by the Morinville Vet Clinic.
Anyone with information about the crime is asked to contact Crime Stoppers at 1-800-222-TIPS (8477), online at p3tips.com, or with the P3 Tips app. A tip leading to an arrest may be eligible or a $2,000 award.