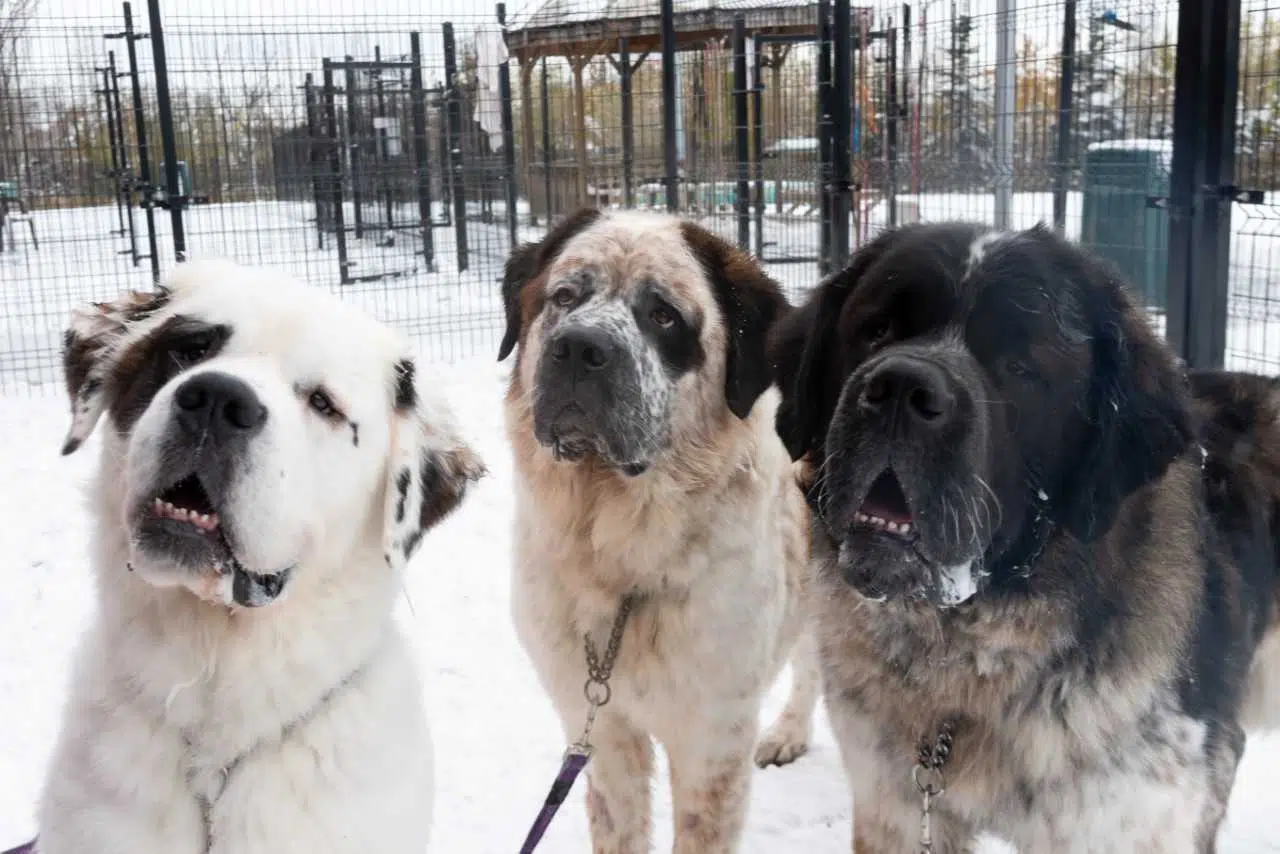 Seems a lot of people want to adopt those big drooly faces known as Gunther, Goliath and Gasket….
We met the Saint Bernard brothers this week—when the Edmonton Humane Society let it be known that they're bonded–so they have to be adopted together…
Even people in Australia have applied for them.
At the moment–there's so many applications to go through that they've been suspended so they can all be looked at….
Officials are hoping to find them a good home close to Edmonton—-so their move wont be stressful.