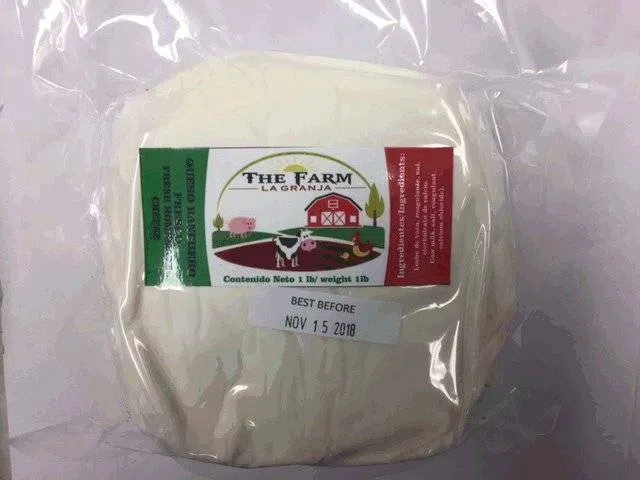 We've got a food recall this morning.
And this time—its all about cheese.
La Granja Foods is recalling "The Farm" brand queso ranchero fresco cheese—because it could be contaminated with E-coli.
The recall affects the one pound ball of cheese—with "best before" dates of November 15th.
A number of people have gotten sick after eating it.
So if you have some in your fridge–either throw it out—or take it back where you got it.  (photo credit–CFIA)