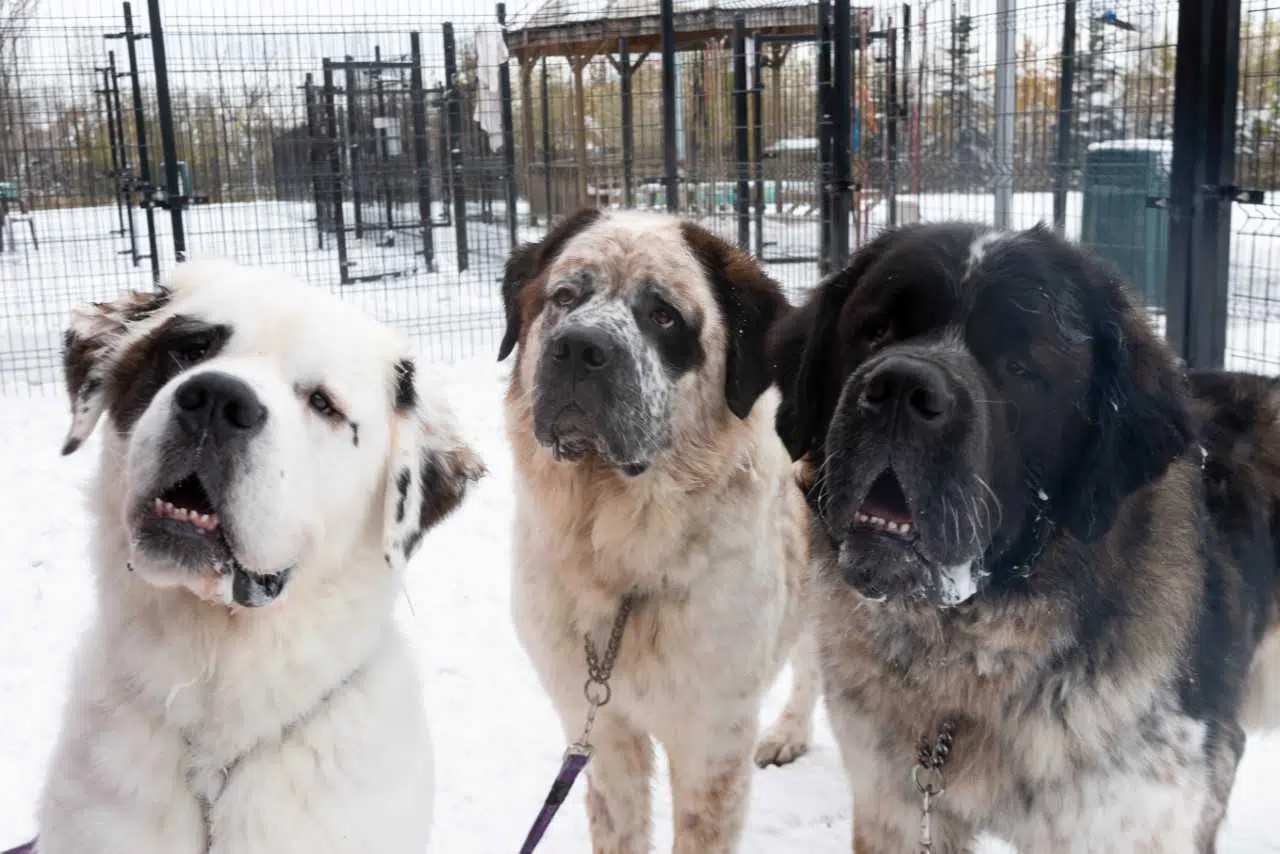 The Edmonton Humane Society has a giant adoption challenge on its hands…
They're trying to find a forever home for three Saint Bernard brothers—and they have to be adopted together.
Goliath, Gunther and Gasket are a bonded trio who get extremely stressed when they're separated.
It appears they're 2 years old–and will be available for adoption October 10th.
Officials with the Humane Society say they realize it may be tough to find just one home for the gentle giants—but they're friendly, playful, seem to get along with other dogs–and appear to be house trained.
They're recommending they go to a home with older or no children—and one with a large outdoor area.