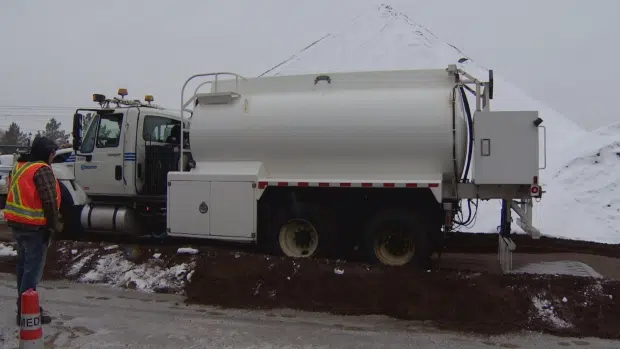 Edmonton city officials are willing to "tweak" the formula—but they still want to use that "salt brine"  on city streets this winter.
They say the mix of salt and calcium-chloride has worked to keep the snow off the streets—–but there's been a ton of concern about damage to vehicles and infrastructure.
Some officials say thats because they put in too much salt last year.
So this year—-they want to cut it back—and toss in—a salt inhibitor.
City council is still thinking about it.