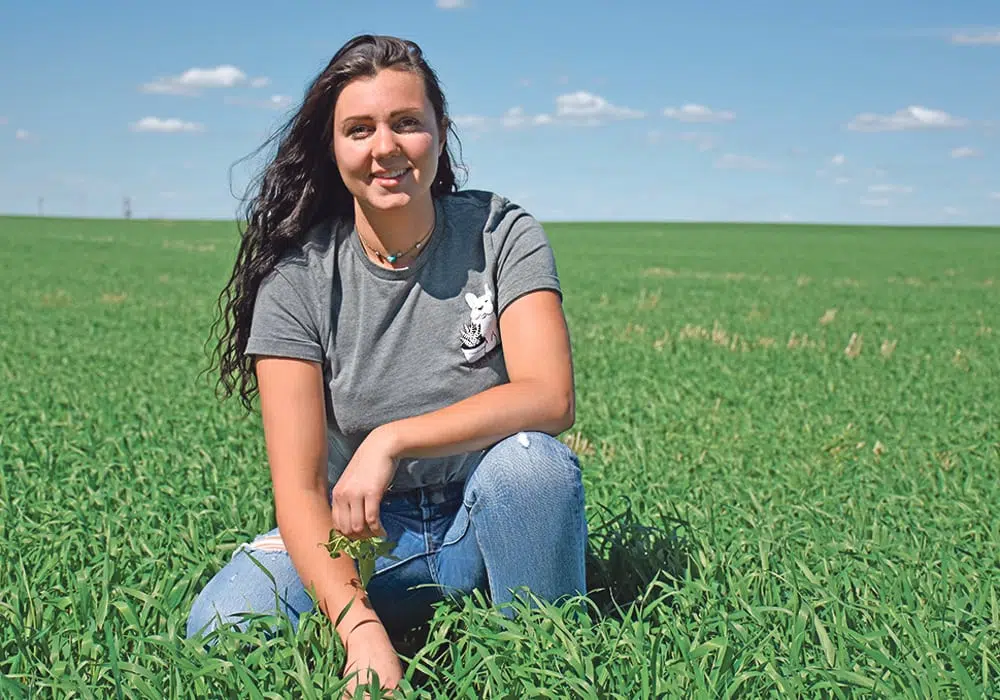 A young farmer near Trochu is helping out the Canadian Foodgrains Bank this fall.
Mikaela Lemay is farming 42 acres that was donated by Viterra—and she's going to be donating sales from the grain.
She says not only is a great feeling to know you're helping people who need it—-its also been a great learning experience.
She says she's always helped on her family's farm—-but this is the first time she's been "running the show".
She says she's been getting a lot of help from dealerships, neighbours and other farmers–and she's working to make sure people from the city understand where their food comes from as well.   (photo credit–Western Producer/Jeremy Simes)