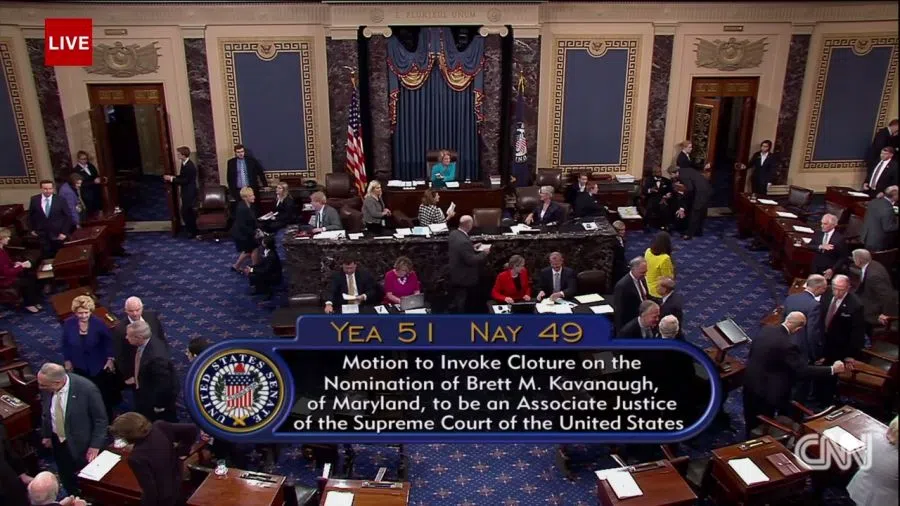 The vote is in—-and American senators–have voted to move Brett Kavanaugh further towards the Supreme Court..
The vote was 51-49—-which was expected…..
President Donald Trump hit Twitter shortly after hearing the vote outcome.
He said he's very proud of the U-S Senate for voting yes to advance the nomination of Brett Kavanaugh.
There should be a final vote tomorrow.  (photo credit-CNN)