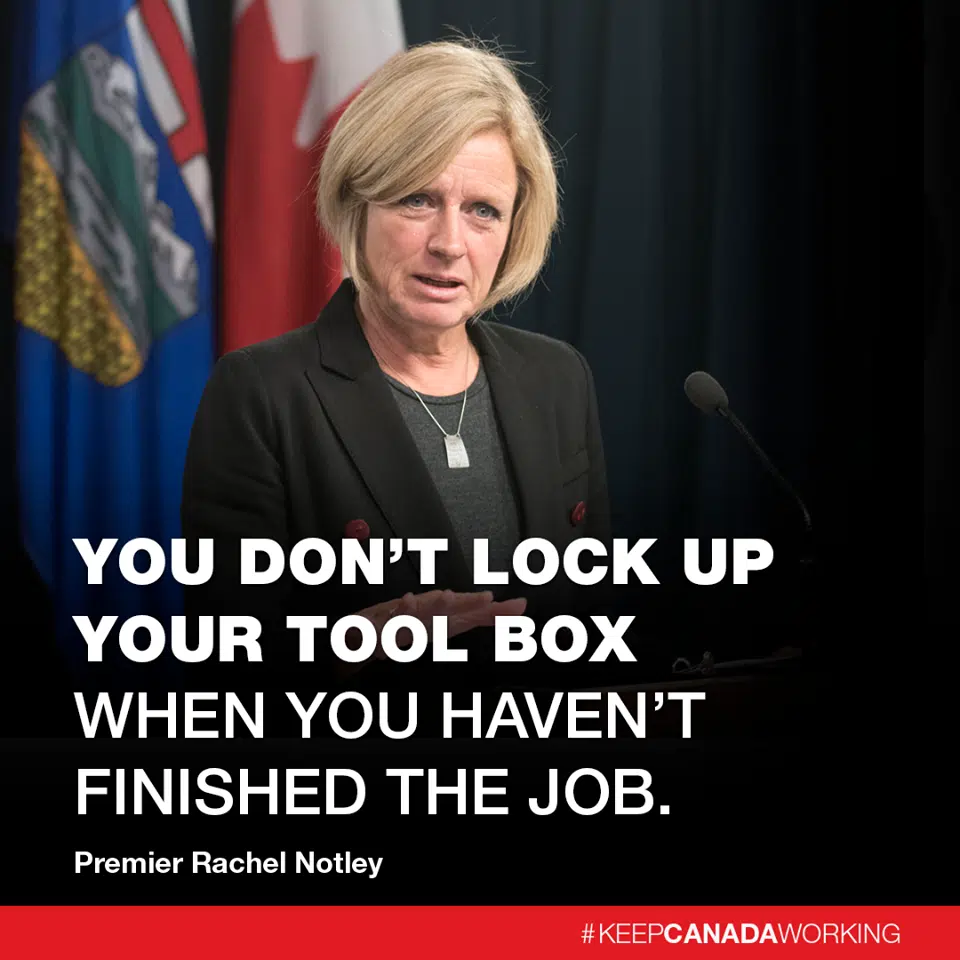 The Premier is upset with the double standard that's popped up in BC concerning pipelines.
Rachel Notley says the same groups that have a problem with the Trans Mountain line—seem just fine with the LNG line in that province—even though its going to mean a hike in tanker traffic in rougher waters off the coast:
"I think Albertans can be forgiven for being extremely frustrated with the way the federation is working right now.  Because there is a high level of jaw dropping hypocrisy that is being demonstrated through that process. "
As for the "re-do" the feds have planned so they can do more consultations with Indigenous groups about the TMX—Notley says its a constitutional duty–so a hard deadline cant be placed on it.