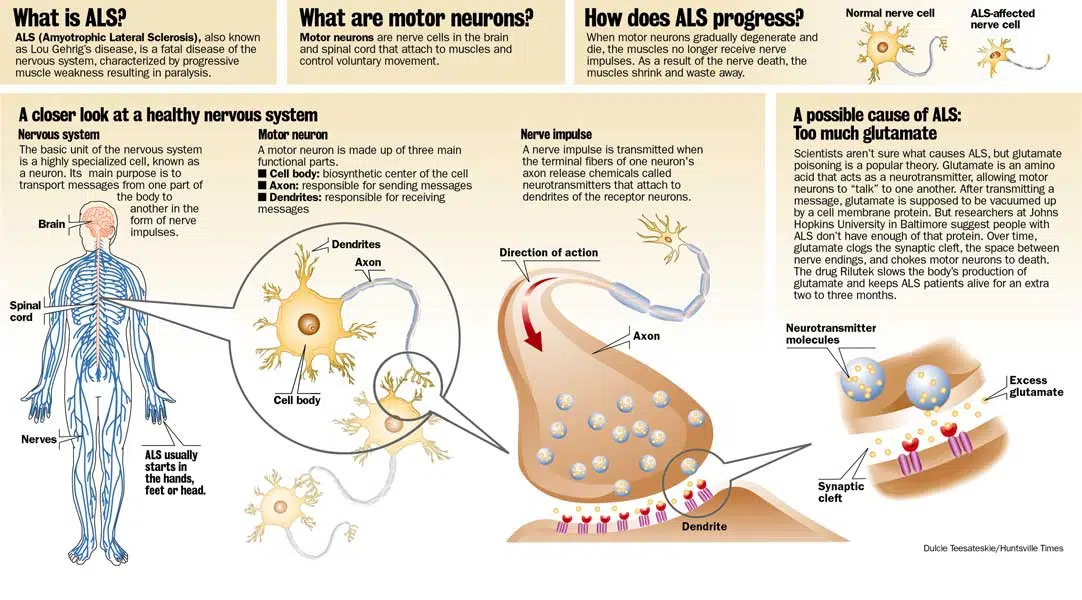 Health Canada has approved a new drug—to treat those with ALS.
At the moment—there arent many treatments for this disease—which causes muscle weakness, disability–and usually death–just a few years after patients are diagnosed.
And because there's such a need—Health Canada has sped up the review process for "edaravone".
That means as of today—-its approved,.
Right now—something like 3-thousand Canadians are living with ALS.