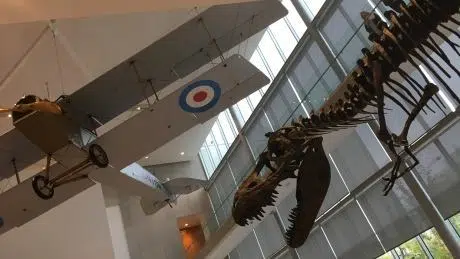 If you've been itching to get a look at the new Royal Alberta Museum—today's the day!
It opens at noon to the public—-and among the highlights, an Edmonton biplane, pickup trucks, and of course—dinosaurs.
And it doesn't take itself too seriously.
For example—there's an air-fart machine in the kids' gallery…
Some displays that were at the old museum have been given a makeover and are now on display as well.
More than 40-thousand people are expected to check  out the museum over the next week.  (photo credit–CBC/Edmonton Journal/Edmonton Sun/Postmedia)