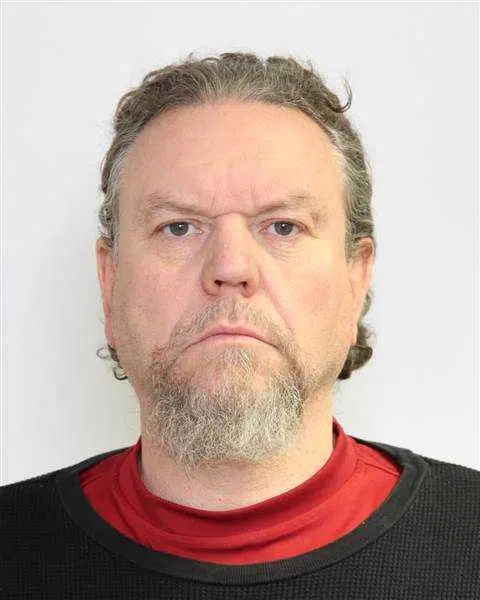 Yet another warning about a violent offender who's out of prison and going to be living in Edmonton. Police believe 55-year old Michael Hook is a high risk to re-offend–especially against anyone he becomes intimate with. And the risk goes up if he drinks or uses drugs.
Hook has been placed on a series of court ordered conditions including:
He must abide by a curfew of 10 p.m. to 7 a.m. daily.
He must not purchase, possess or consume any alcoholic beverages or consume or possess any drugs, including cannabis, any prescription drugs not prescribed or any other intoxicating substances.
He must not have alcohol or any controlled substances at his approved residence or to attend any public or private place where the primary function of that place is the sale or consumption of alcohol.
He must not travel out of the City of Edmonton without written approval of his supervisor or the Provincial Court of Alberta.
He must not possess any weapons, including knives (except in a residence or restaurant for the sole purpose of consuming a meal).
He must not enter into a dating, intimate, sexual relationship with any person, or any friendship with females until her identity has been disclosed to his supervisor and there has been opportunity for the supervisor to verify the individual has been informed of his previous offending history and conditions bound by.
He must not have any contact, directly or indirectly, with the victims of his offences or the families of the victims of his offences in which he has been convicted.
Anyone with any information about any potential breaches of these conditions by Hook can contact the EPS at 780-423-4567.