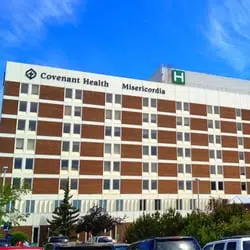 Close to 5-hundred people who had surgery at the Mizericordia Hospital are being contacted about an air-quality issue that happened in some of the operating rooms.
Dr. Robert Black with Covenant Health says the standards of  "positive air pressures"  weren't adequately maintained during their surgical or obstetrical procedures—between May 21st and July 18th of this year:
"In three of the ten main operating theatres—and 2 of labour and delivery C-section suites.   While the increased risk to patients is considered very low,  all affected patients are being contacted as a precaution.  It may be concerning to those who underwent surgical procedures during this time.   But it important to note we have not seen any increase in infection rates–during this period of time."
Black says there's absolutely no risk to babies born in the suites—-and ONLY the affected patients will be contacted—by registered letter.
There is NO ongoing risk.