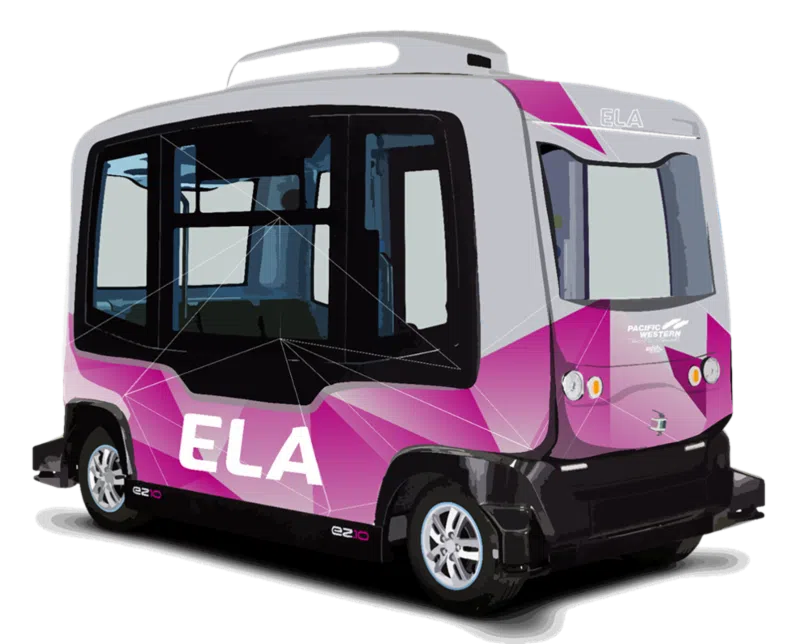 Edmontonians are being invited to take a ride–on  a driverless vehicle.
To make sure people are safe—it will be separated from traffic—and there will be an operator on board–just in case.
The vehicle only goes about 12km an hour—had a ram–and can hold up to 12 people at one time….
Its known as ELA—and will be in three different areas of the city throughout the month of October.
ELA will be available to ride at: