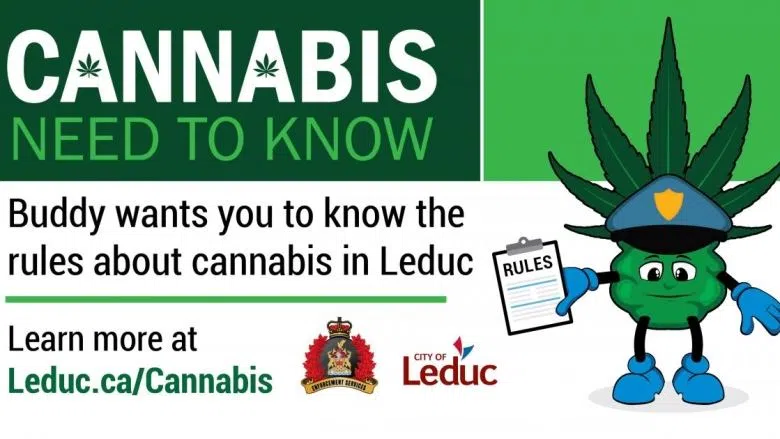 The city of Leduc's move to teach people about their incoming pot laws—has some concerned.
Thats because they're using a cartoon cannabis character named Buddy the "spokesbud."
Officials say they arent goign to turn him into a mascot—-but they are using him on the city's social media accounts.
The concern is that Buddy will make cannabis attractive to kids–but the city says they arent promoting or encouraging anything.
They just want people to understand the rules that are on the way.